Below are Listed Useful Web Links
That I Personally Recommend
Geoff Morris like us operate out of the UK, Geoff has contacts and property availability throughout Florida, between us we can offer a personal service to find you the property you are looking for.
David, Dianne and Suzanne James all represent Coldwell Banker in North West Florida they offer a very personal and thorough service if you are looking for property in this area. Just press the link below.
Ashton Coleman is Real Estate Consultant operating in the Miami Region, Ashton is extremely knowledgeable about his area and would give you enough information to make the best decision. Just press the image below to go directly to his site.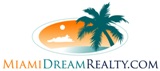 Charlie Leduc and his team operate on the mid western side of Florida and specialize in buy to let properties, we have spent time with them and know friends who have obtained property through Charlie and were very happy.
Copyright 2006 - RBusiness Ltd - All Rights Reserved