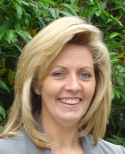 Let me begin by telling you who I am and what the Florida Property Manual is offering. My name is Jacqueline Renals and I have lived in both the Far East and the United States for several years and I know from first hand experience how difficult it can be when looking for a location and property to either live in, invest in, retire to, or use purely as a vacation home.
In 2006 I returned from a week long visit in the Florida area looking at properties for investment purposes and found it almost impossible from this side of the Atlantic with all my connections to understand the enormity of all the implications both legal and otherwise, and quickly realized that hundreds if not thousands of other families or individuals could be going through a similar pain barrier. So after researching the implications for myself, I have decided with the help of my husband to write this Florida Property Manual with the information I have uncovered to help take some of the pain and time away for other people who are also looking to invest or live in Florida .
This comprehensive manual will cover everything from airline services, immigration, taxes, real estate, mortgage company's, lawyers/attorneys and much more within the state of Florida, other state law's will differ to Florida state laws and these findings may not apply completely to other states but will serve as a good guide for people looking to venture to other states in America.
If after you have read the Florida Property Manual you are keen to proceed we can also offer a one to one service where we discuss your requirements, budgets and goals introduce you to our contacts in Florida for a personal service saving you time and money, if you would like to know more about this service just E-MAIL US by pressing the highlighted e-mail word and add 'Florida Service' in the subject line.
Kind Regards
Jacquie Renals
Copyright 2006 - RBusiness Ltd - All Rights Reserved